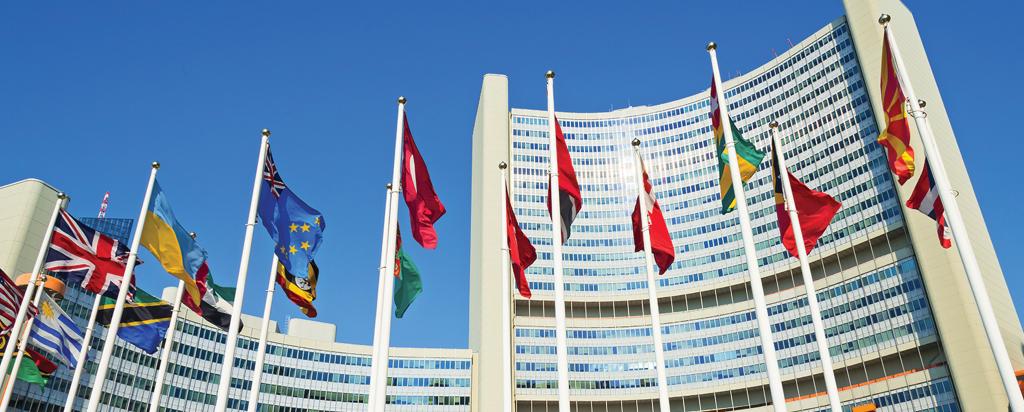 ANSTO is coordinating and facilitating the calling of pre-concept papers for the next cycle of technical cooperative project proposals under the Regional Cooperative Agreement for Research, Development and Training Related to Nuclear Science and Technology for Asia and the Pacific (RCA) | IAEA.
The RCA is a Treaty level agreement between 22 countries in Asia and the Pacific under the auspices of the International Atomic Energy Agency (IAEA) Technical Cooperation Programme.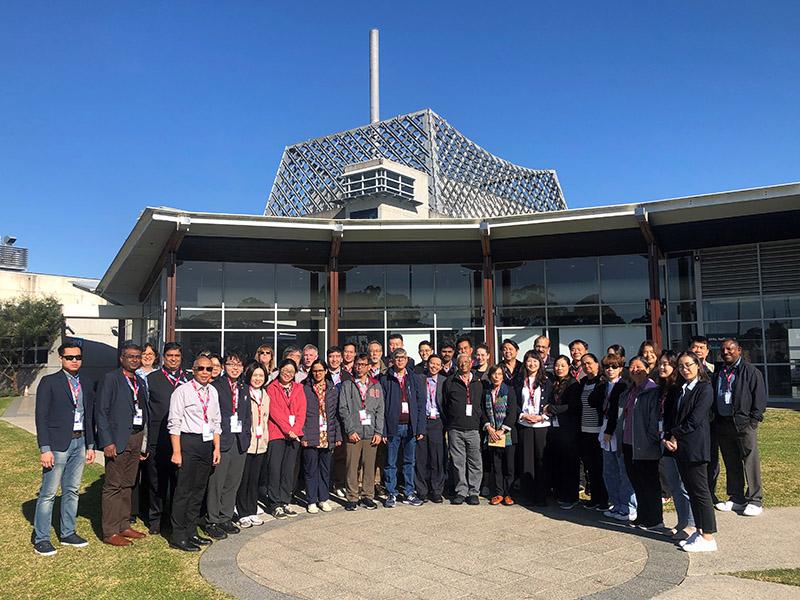 For more than 65 years, Australia has been a committed partner to the IAEA in promoting and providing access to the peaceful uses of nuclear technology within our region, and to the world at large.  Australia played a key role in the formation of the IAEA in 1957, and ANSTO's long held ties with the IAEA continues to be globally recognised today.
The intersecting challenges of the climate crisis, plastic pollution in our oceans, increasing demand for cancer radiation therapy, the need for high yield nutritious crops to address food security, and the increasing interest in understanding food provenance are behind some of the reasons which have elevated the relevance of nuclear science and technology to addressing regional problems.
RCA cooperative projects are collaborations between countries that use the peaceful applications of nuclear science and technology to bring social and economic benefits to the Asia and Pacific region in areas including food and agriculture, human health, industry, environment, radiation safety and energy planning.
"It is a great opportunity for Australian professionals to partner in international development in the region, expand professional networks, and be involved in a prestigious program of the IAEA" said Natascha Spark, Australia's RCA National Representative, RCA Chair and International Affairs Senior Manager at ANSTO.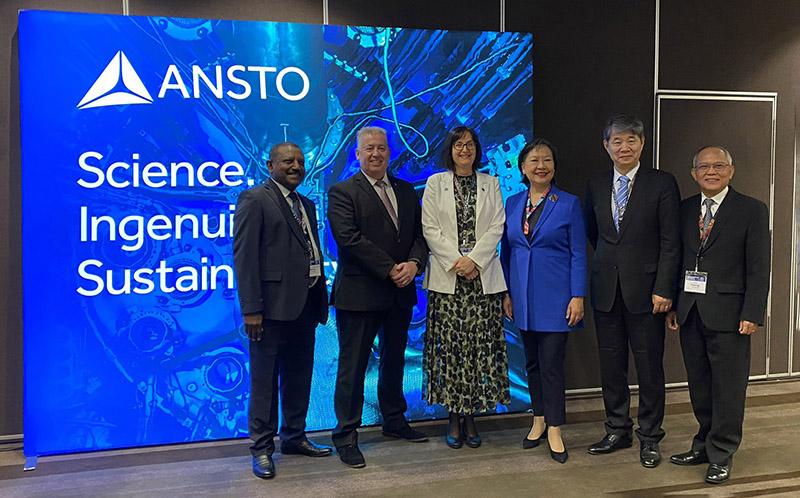 Australian research organisations, government departments and agencies, academia, industry and health sector are among those encouraged to submit brief 'pre-concept' proposal papers by 5pm AEST Friday 21 July.
The ANSTO International Affairs Team will hold a virtual information session for interested parties on Monday 3 July 2023 from 12pm-1pm AEST.  Please email international.liaison@ansto.gov.au if you would like to join.
"At the pre-concept stage, we would like to know what the project is, what is expected to be achieved and how nuclear science and technology will benefit our region," said Natascha.

"We are interested to receive innovative cooperative projects, projects that take into consideration gender strategies and projects that address the needs of our region," said Natascha.
Key Documents
These documents are helpful in informing the development of a brief pre-concept paper.
Pre-concept instructions  (PDF, 139.58 KB)
Pre-concept template (PDF, 425.76 KB)
RCA Regional Programme Framework 2024-2029 (PDF, 2.42 MB)
This document provides information on the criteria against which pre-concept paper proposals are reviewed.
RCA Guidelines and Operating Rules for the RCA Programme (PDF, 1.67 MB)
This document provides details on procedures for development, approval, participation, implementation, review and reporting of RCA Cooperative Projects.  
Roles and responsibilities of Project Lead Country Coordinators  (PDF, 127.97 KB)
Information on past RCA projects (PDF, 1.13 MB)
The IAEA Technical Cooperation guiding documents, including information on designing projects and the Logical Framework Approach, are available on the IAEA website.
---
Approved projects typically run for four years during which the project leading team will work with partners from other RCA countries to deliver the project. Direct costs for delivery projects (such as hosting training workshops) are covered by the IAEA, with experts providing their time in-kind.
Women are underrepresented in nuclear science and technology at all levels, and in all countries. Australia encourages the promotion of women in nuclear science and technology fields with the goal to achieve gender parity.  We congratulate the IAEA for initiating the IAEA Marie Sklodowska-Curie Fellowship Programme | IAEA, to which Australia committed AU$ 1 million and the Lise Meitner Fellowship Programmes.  Moving forward, Australia is interested to support RCA cooperative projects that include consideration for gender strategies, and project reporting that includes gender disaggregated data.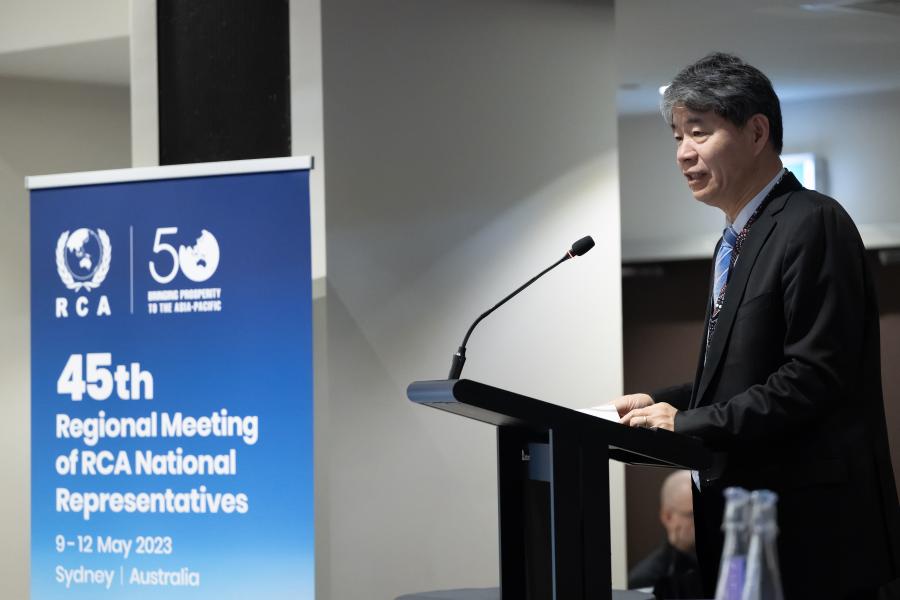 Pre-concept proposal papers from all 22 RCA Government Parties will be reviewed by the RCA Programme Advisory Committee during August-September 2023, and then reviewed by the RCA  National Representatives later in the year.
Proposals selected for the next stage will be further developed by the submitting organisation, with another review conducted next year. Projects approved by the RCA (by National Representatives) are then submitted to the IAEA Board of Governors in 2025, for commencement in 2026.
RCA Government Parties include Australia, Bangladesh, Cambodia, China, Fiji, India, Indonesia, Japan, Republic of Korea, Laos, Malaysia, Mongolia, Myanmar, Nepal, New Zealand, Pakistan, Palau, the Philippines, Singapore, Sri Lanka, Thailand and Viet Nam.
Australia is the current Chair of the RCA, an honour Australia holds once every two decades as the Chair rotates alphabetically through all Government Parties.  Australia commenced our Chair year in May 2023, and our term will run for 12 months.
ANSTO is the knowledge centre for nuclear science and technology in Australia and operates our nation's leading nuclear facilities including the OPAL multipurpose research reactor, the Australian Synchrotron, nuclear medicine production facilities and many other significant landmark facilities.

Natascha Spark
RCA National Representative
RCA Chair
International Affairs Senior Manager, ANSTO