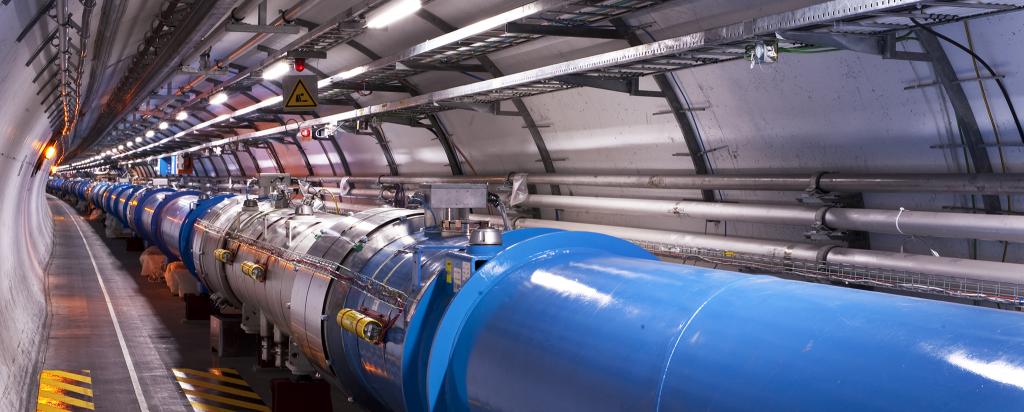 Date
Date TBC
Cost

Free

Venue
European particle physics laboratory


Apply now
When
Two weeks in July 2020 (dates TBC)


ANSTO and ASTA are partnering with CERN to offer two Australian science teachers the chance to participate in a special two-week summer school at the Large Hadron Collider.
You will experience the atmosphere of frontier research at the LHC, meet with scientists and teaching colleagues from all over the world, and find new ideas on bringing modern physics into the classroom. Your regular short journals throughout the two weeks will be shared with a wide audience of fellow educators via ANSTO's and ASTA's social media platforms.
Before flying out to the Large Hadron Collider in Geneva, Switzerland, you will be provided with a detailed brief on ANSTO's and Australia's contribution to the international particle physics community, and your role and responsibility as representatives of Australia.
Flights, accommodation and meals will be fully funded for the duration of the two weeks.
To apply, send us a short (<60 seconds) YouTube video telling us how you plan to bring your CERN experience back into your classroom.
Applications are open to members of State and Territory Science Teacher Associations only. For more information, visit the CERN website.
Chris Bormann, a Physics teacher from Coffs Harbour Senior High School, participated in the program in July 2019.
"The learning has been engaging and of very high quality, with each event being led by experimentalists, theorists and engineers that are at the top of their respective fields", said Bormann.
"Our team of 45 teachers from around the world have brought their passion for education and have demonstrated a commitment to open collaboration. This has been an amazing experience, both professionally and personally. The knowledge and professional networks built over these two weeks will stay with me forever".