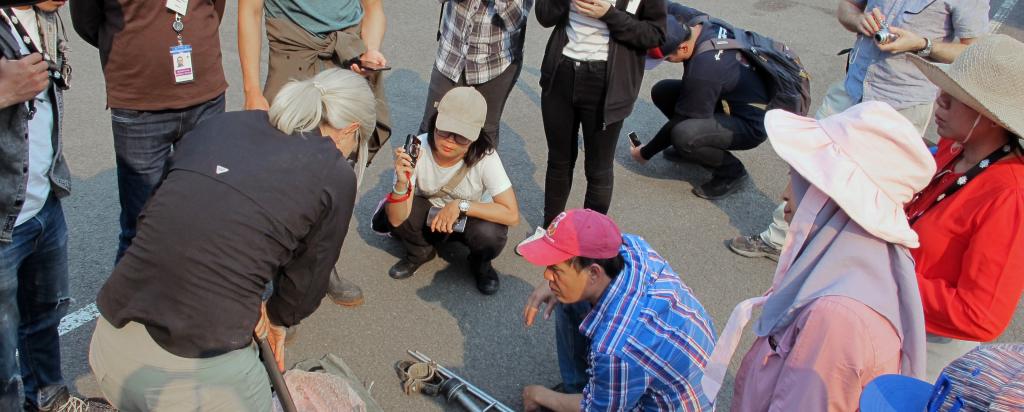 The ANSTO International Affairs team will hold a hybrid physical-virtual information session for interested parties on Thursday 17 June from 2:00pm – 3:00pm.
 Click here to join the Teams meeting on the day or call +612 8318 0085 Meeting ID 335 146 417 
Contact: Mark Alexander or Ashley Hill
Email: international.liaison@ansto.gov.au
Background Information
RCA projects are collaborations between member countries that use the peaceful applications of nuclear science and technology to bring socio-economic benefits to the Indo-Pacific region in areas including human health, environmental management, agriculture, industry, radiation safety, and energy planning.
The transfer of technical knowledge and expertise to developing countries is at the core of RCA projects. 
Australian scientists can contribute to development in the region, expand professional networks, and be involved in a prestigious flagship program of the IAEA.
Australian research organisations, government departments and agencies, academia, industry, and the health sector are among those invited to submit brief "pre-concept" proposals by Friday 16 July.
At the pre-concept stage, applicants should indicate what the project is, what is expected to be achieved and how nuclear science and technology will be used.
Approved projects typically run for four years during which time the proponents will work with partners from other RCA countries to implement a defined work plan.  
In a competitive process, pre-concept proposals from all RCA participating countries will be assessed by an independent panel and then reviewed by the RCA National Representatives later in the year. 
Proposals selected for the next stage will then be further developed, with another review conducted next year.  Projects approved by the RCA are then put to the IAEA Board of Governors in 2023 for commencement from 2024.
RCA participating countries include Australia, Bangladesh, Cambodia, China, Fiji, India, Indonesia, Japan, Republic of Korea, Laos, Malaysia, Mongolia, Myanmar, Nepal, New Zealand, Pakistan, Palau, the Philippines, Singapore, Sri Lanka, Thailand and Vietnam.