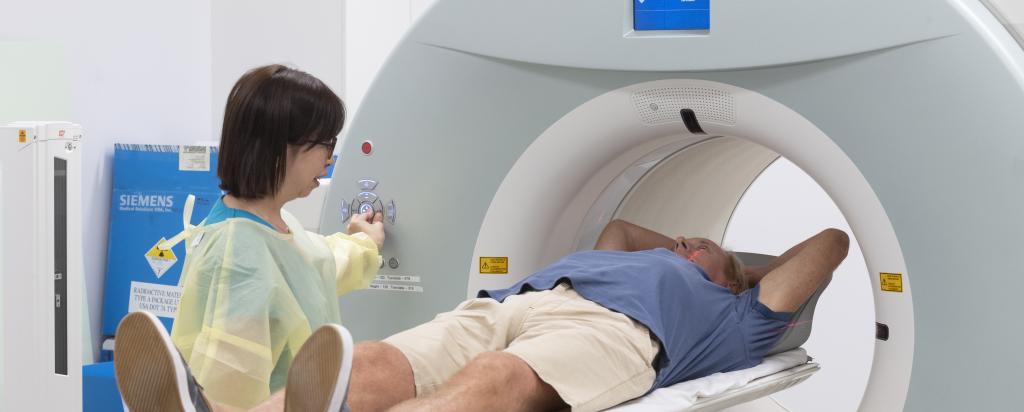 This webinar is part of a broader Teacher Professional Development course on the "Real-world applications of nuclear science: Nuclear medicine", designed to support teachers to create a resource pack for a lesson with their own class.
Open to all Australian teachers, this course aims to create an online learning community where educators can share their lessons and provide feedback and support to other participants.
This online course represents 7 hours of NSW Education Standards Authority (NESA) or ACT Teacher Quality Institute (TQI) Registered PD addressing 2.1.2, 2.3.2, 3.3.2 and 3.4.2 from the Australian Professional Standards for Teachers towards maintaining Proficient Teacher Accreditation. Teachers from other states and territories will receive a certificate of completion for their own PD portfolios.
The course is online and has four parts:
1. Pre-reading for teachers to read relevant information about nuclear medicine including news, articles, videos and profiles of the scientists participating in the introductory webinar. We ask teachers to use these resource to prepare some questions for Q&A session during the webinar.
2. An introductory webinar (90 minutes)
a. Short presentations from scientists to explain their role in nuclear medicine, followed by a Q&A session.
b. A review of where nuclear medicine is covered in the Australian Curriculum for secondary science students.
c. An introduction to teaching resources about nuclear medicine.
3. Lesson development: Teachers develop a resource pack for a 60-80 minute lesson about nuclear medicine for a subject and year group of their choice.
4. Feedback and reflection:
a. Provide feedback on the lesson developed by another participating teacher
b. Write a self-reflection on the process of incorporating current scientific knowledge into teaching resources and strategies.
For enquiries, please call the ANSTO Discovery Centre on (02) 9717 3090 or email education@ansto.gov.au.