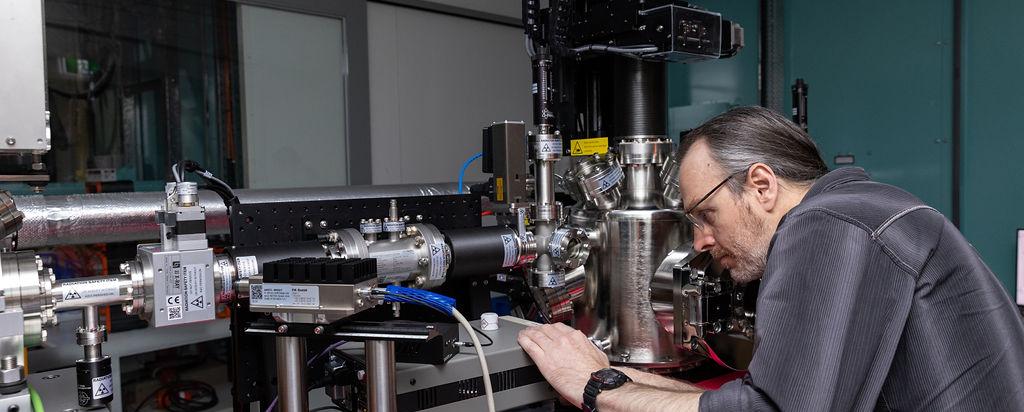 Published on the 12th December 2022 by ANSTO Staff
A special inaugural event held by ANSTO at its Australian Synchrotron for more than 30 funding organisations has showcased the first of the $100 million BRIGHT Program's brand new, state-of-the-art beamlines.
The event, at the Clayton facility in Melbourne on Friday 9 December, also marked the official welcoming of the BRIGHT Program's latest funding partnership with the University of South Australia as the 32nd contributor to provide additional capital funding for the construction of new beamlines.
Since 2018, the BRIGHT Program has received joint funding from leading Australian universities and medical research institutes, New Zealand government, universities and crown research institutes, via the New Zealand Synchrotron Group, and the Australian government through the CSIRO, Defence Science and Technology Group, and ANSTO.
The program is enabling the design, installation, and commissioning of eight new beamlines at the Australian Synchrotron to meet the growing demand of these sophisticated technologies by Australian and international researchers and industry partners.
Two of these new beamlines – the Micro-Computed Tomography (MCT) and Medium Energy X-ray Absorption Spectroscopy-1 (MEX-1) – have recently commenced user operations.  Two other beamlines – Medium Energy X-ray Absorption Spectroscopy-2 (MEX-2) and Biological Small Angle X-ray Scattering (BioSAXS) – have commenced hot commissioning and will become operational in the first half of 2023.
Director of the Australian Synchrotron, Professor Andrew Peele said the event was a valuable opportunity to bring everyone together under the same roof to acknowledge the support of contributors and staff and see firsthand the operations of the new BRIGHT beamlines.
"Our funding contributors have been integral to the success of the BRIGHT Program. Their support has provided the means to expand and complement our suite of 10 existing beamlines and introduce world-class capabilities for Australian and international researchers," Professor Peele said.
"These new and innovative beamlines will enable ground-breaking experiments in ways that never existed before in Australia, helping researchers to address complex issues like climate change, development of new energy technologies, food science, and disease detection and treatment.
"We're thrilled to have the University of South Australia come on board as an additional funding contributor. This partnership will give their researchers a guaranteed allocation of access to the new beamlines, to carry out innovative experiments and deliver strong, collaborative scientific outcomes."
UniSA Deputy Vice Chancellor: Research and Enterprise, Professor Marnie Hughes-Warrington AO said UniSA is one of the largest users of the Australian Synchrotron in South Australia.
"This investment in access for our researchers to the new beamlines will further boost our world-class research across a broad range of disciplines," Professor Marnie Hughes-Warrington said.