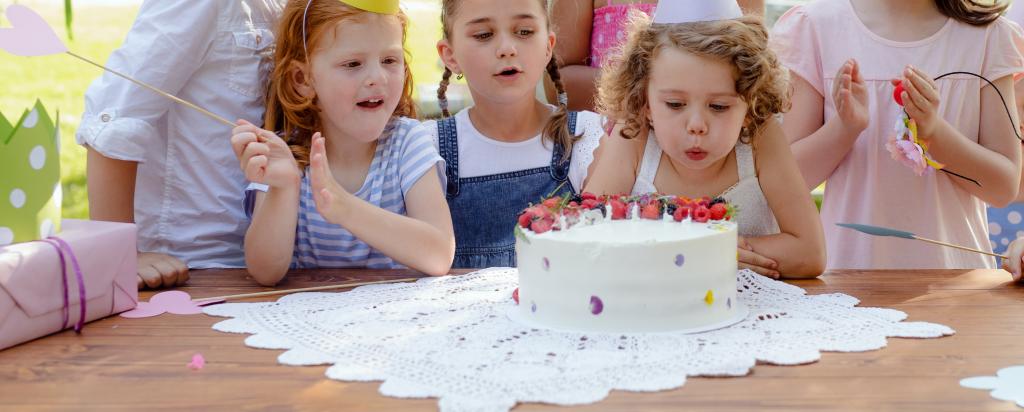 Published on the 4th November 2020 by ANSTO Staff
Key Points
There is a growing need to understand the use of nanomaterials during their entire lifecycle to understand the potential impacts on human health and the environment

ANSTO has put together a robust multidisciplinary approach to investigate a common food additive, E171 titanium dioxide, used primarily as a colouring agent in everyday foods

'Nano' forms of food additives, such as the food colouring titanium dioxide, can travel to parts of the body potentially leading to a different biological impact than macroparticles 
Nanomaterials are increasingly finding use in a wide range of products, including foods and food packaging, and there is a growing regulatory need to understand the potential impacts in the whole life cycle of these materials— in particular, in terms of human health and environmental impact.
ANSTO Human Health has embarked on a robust multidisciplinary approach to understanding such impacts, investigating a common food additive, E171 titanium dioxide, used primarily as a colouring agent in everyday foods. 
Back row, L to R: Attila Stopic, Herni Wong, Inna Karatchevtseva, Me, Frederic Sierro, Charmaine Day Front row, L to R: Grant Griffiths, Vu Nguyen, Katie Sizeland
With a unique set of capabilities and range of specialist expertise across the organisation, ANSTO scientists are using radiotracers to assess the long term accumulation of titanium dioxide nanomaterials in animal models.
The work, led by Dr Paul Callaghan, brings together toxicology, materials science, radiochemistry and ion beam analysis; areas where ANSTO has significant expertise and landmark infrastructure.
The range of nanomaterials that exist in food includes engineered nanoparticles and food additives. Of these food additives, some will naturally contain nano-sized particles.
'Nano' forms of food additives, such as the food colouring titanium dioxide (also known as E171), can travel to parts of the body that the more ubiquitous larger particles cannot, potentially leading to a different biological impact. 
The 'nano' size means they have a significantly higher surface area for interaction with biological molecules, which may lead to a different fate for the nanomaterials in the body compared to its bulk form. 
This nanosize could present opportunities, such as more targeted delivery of drugs, but in some cases, it could lead to detrimental effects. Scientists in Europe have raised concerns regarding the suitability of using E171 in food. 
There are not concerns about the known non-toxic larger 'bulk particle' form of E171, but there is conflicting data about the biological impact of the nanoparticle forms of E171. 
Expertise at ANSTO in the material sciences, irradiation, ion beam analysis and biology has been marshalled to investigate how titanium dioxide in food is distributed in the body, either as bulk particles or nanoparticle. 
"We recognised a pressing need for more sensitive methods to measure how and where the food agent E171 titanium dioxide travels in the body using nuclear techniques," said Imaging neurophysiologist, Dr Paul Callaghan.
The work aligns with the Australian National Science Priorities in Food and Nutrition.
To measure the biological fate and effects of nanomaterials in the body, Callaghan has built a multidisciplinary team from across ANSTO, including Dr Frederic Sierro, Grant Griffiths, Dr Inna Karatchevtseva and external partners at Sir Charles Gairdner Hospital and the Nanometrology group at the National Measurement Institute. 
Titanium is present within the body in trace amounts, including natural titanium from food ingredients and, potentially, from titanium dioxide macroparticles and nanomaterials, such as in food colouring. 
"Titanium dioxide is highly insoluble and very poorly absorbed in the gut," explained Callaghan.
In designing their study, the group selected an exotic radioisotope, vanadium-48 (48V), with the appropriate half-life and appropriate emission to radiolabel the titanium for bioimaging and quantification studies. 
Dr Sun Chan and Dr Roger Price produced the vanadium-48 using the solid targetry capabilities at the cyclotron facility operated by the Sir Charles Gairdner Hospital in Western Australia.
Nuclear Materials Development and Characterisation and Nuclear Fuel Cycle researchers at ANSTO characterised the radioactive particles to confirm their suitability for biological studies. 
Grant Griffiths and Dr Ken Short developed new processes to formulate and dispense radioactive nanomaterials for animal studies with a significant reduction in operator exposure, which have been essential to the program's successes.
The expertise of Dr Victoria Coleman and Dr Asa Jamting from the Nanometrology section at the National Measurement Institute was critical in outlining and optimising improvements to achieve best practice in terms of materials characterisation, which has been a significant challenge in this field.
"ANSTO's Vivarium and Bioscience teams provided key infrastructure for the safe use of exotic radioisotopes in animal models", said Callaghan. 
Using gamma emissions, daily and weekly measurements were made of the quantity of titanium retained in the animal and where it was distributed.
"In this field, improving the sensitivity of titanium dioxide measurements using radiotracers is greatly needed," said Callaghan. 
"To link exposure and potentially beneficial or detrimental impacts, we need much better sensitivity in assessing where dietary additives go in the body, and how long they stay there," said Callaghan.
Ongoing work will also include ion beam analysis and autoradiographic imaging, which is being undertaken by Callaghan and the Centre for Accelerator Science team.
The initial findings were presented as an invited talk at the 12th International Particle Toxicology Conference in Austria, and as an invited plenary lecture at the Physiologically anchored tools for realistic nanohazard assessments (PATROLS) Annual Assembly in Switzerland. 
PATROLS is an international European Union-funded initiative to deliver advanced tools for nanosafety testing, using realistic and 3D tissue models for predicting the uptake of nanomaterials using computational methods. 
"We shared the outcome of our study with PATROLS as it is strategically aligned with their activities," said Callaghan. 
Callaghan is an associate partner in NANOHARMONY, an EU funded project bringing experts from around the world to develop a set of scientifically-reliable and regulatory relevant methods and good practice documentation applicable to the materials characterisation, pharmacology, and potential toxicology of nanomaterials. 
"The expertise within ANSTO in characterising materials, nanoscience, radiotracing, ion beam analysis, isotopic analysis and biology place us in a unique position to answer these important questions and help in the generation of standardised tools and methods for toxicologists and eventually much needed evidence-based advice to regulators," said Callaghan. 
Staff who have contributed to the research include Dr Ken Short, Grant Griffiths, Dr Inna Karatchevtseva, Dr Ken Short, Joel Davis, Ilkay Chironi, Dr Armand Atanacio, Dr Rainer Siegele, Dr Zeljko Pastouvic, Henri Wong, Dr Katie Sizeland and Attila Stopic.