Published on the 22nd December 2022 by ANSTO Staff
This month, ANSTO hosted a delegation from the International Partnership for Nuclear Disarmament Verification (IPNDV) as part of the IPNDV's Plenary meeting in Sydney. The meeting marked the first time Australia has hosted the IPNDV.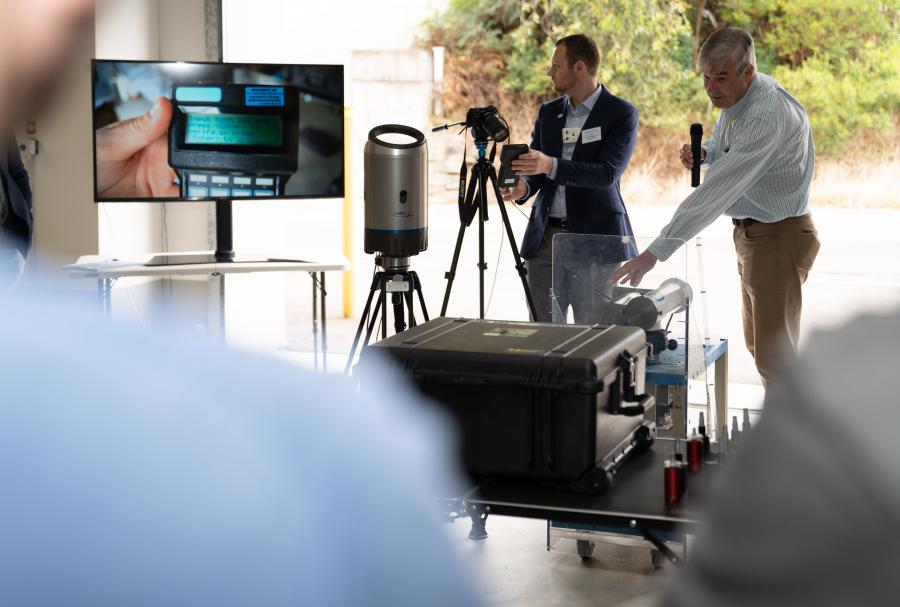 With 25 member countries including Australia, the IPNDV work collaboratively on practical and technical solutions to address the challenges of nuclear disarmament verification around the world.
Since 2014, IPNDV partners have worked to identify the challenges associated with nuclear disarmament verification, and investigate potential procedures and technologies to address these.
Leading the IPNDV delegation on a tour of Lucas Heights, ANSTO also held demonstrations of its own advanced radiation and detection imaging platform technology, CORIS360®, to demonstrate how this sophisticated technology quickly identifies and localises sources of radiation.
The IPNDV delegation were shown how CORIS360®'s wide 360° by 90° gamma field of view would allow inspectors to assess a large area in one acquisition, and deliver fast and accurate results. CORIS360® provides precise and high-quality 360-degree images to quickly identify and localise the radiation.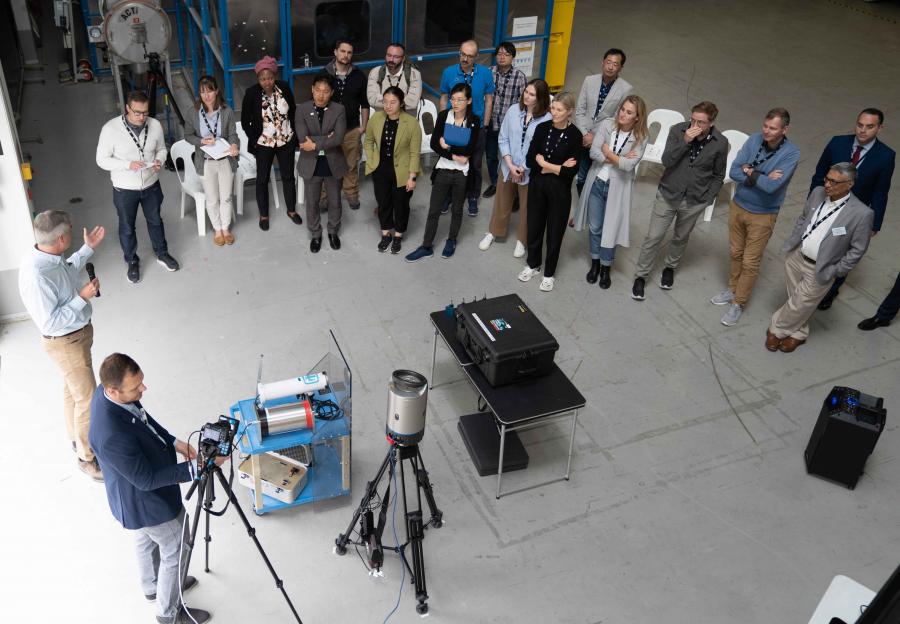 Its portability and versatility means it can be used in a wide range of scenarios such as emergency response to radiological incidents; customs screening cargo for radioactive material at ports of entry; and screening radioactive environments to ensure worker health and safety.
This demonstration was a valuable opportunity to showcase ANSTO's international capabilities and nuclear expertise in monitoring environments to support verification activities, and complement the work being carried out in the field of nuclear safeguards.
ANSTO's dedicated experts in nuclear analysis, safety and security, development and characterisation of nuclear materials, and environmental monitoring, are helping to ensure the safe use of nuclear technologies globally.