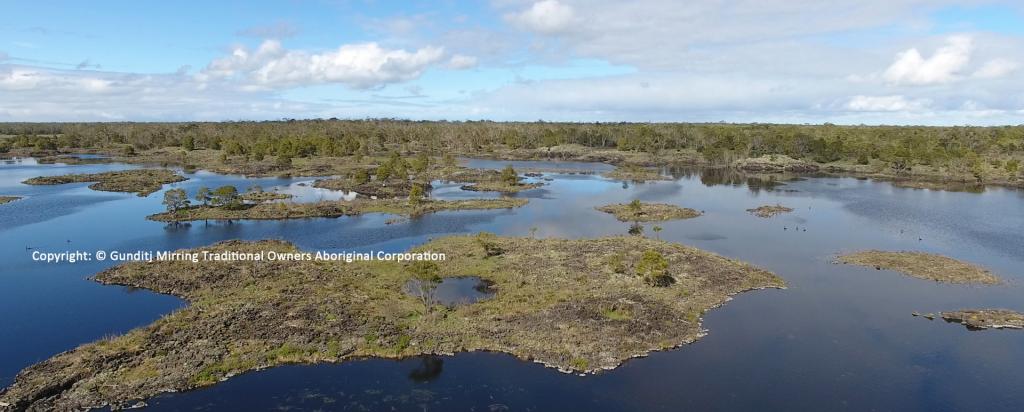 Published on the 19th November 2019 by ANSTO Staff
Nuclear techniques have been used to establish the antiquity of an Aboriginal site in Victoria, which received World Heritage Listing this year
The stone walled fish traps  on the traditional country of the Gunditjmara people have now been recognised as the world's oldest aquaculture system. 
ANSTO's Radiocarbon dating and other techniques have supported efforts to determine the age of rock art across Australia
Radiocarbon dating at ANSTO and the University of Waikato Radiocarbon Dating Laboratory in NZ provided evidence of the antiquity of stone walled fish traps and aquaculture on the traditional country of the Gunditjmara people in southeastern Australia that received World Heritage Listing in July this year.
In research that was led by Monash University in partnership with the Gunditjmara Aboriginal community more than a decade ago, radiocarbon dating of charcoal that was found in stratified sediment that filled in the channels at the site produced dates for several periods.
On the World Heritage List website, UNESCO described The Budj Bim Cultural Landscape as containing the world's most extensive and oldest aquaculture system.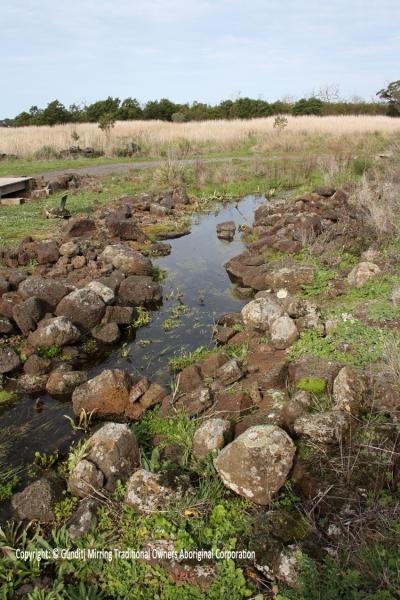 A complex systems of channels, weirs and dams developed by the Gunditjmara in order to trap store and harvest kooyang, short finned eel, provided an economic base  for Gunditjmara society for six millennia. 
The classification also recognised that the Budj Bim Cultural Landscape is also the result of a creational process narrated by the Gunditjmara as a deep time story.
Upper level sediment was associated with dates ranging over the last 800 years. Some samples produced dates between 1,370 and 5,800 years and another small group of dates from 5,400-8,870 years.
"This is an indirect method of dating, which produced reliable and reproducible ages," said Dr Geraldine Jacobsen, Acting Leader, Centre for Accelerator Science, who supervised the accelerator mass spectroscopy dating at ANSTO.
"Because there is no carbon in the stone used to construct the channels, you have to use another source," she said.
"ANSTO has considerable expertise and technology to carry out radiocarbon dating  on the most minute samples."
In a paper published in the Journal of Archaeological Science, the investigators reported that a 6,600 year old channel feature placed the site amongst the oldest known fish traps in the world.
The findings suggested that the deposit of charcoal in the channels following the construction of channel walls reflected decreased water flow and increased local landscape fires associated with Aboriginal activity in the area. 
Financial support for the project was provided by Monash University , the Australian Institute of Nuclear Science and Engineering, Aboriginal Affairs Victoria, and the Gunditi Mirring Traditional owners Corporation in Victoria. 
ANSTO is committed to supporting research that helps establish the great antiquity and cultural significance of Aboriginal culture in Australia. Other projects include dating Kimberley Aboriginal rock art for the Kimberley Foundation , a study that provided evidence of the earliest Aboriginal occupation in Kakadu National Park at 65,000 years and a study that established the age of a rock shelter in the Flinders Ranges at 49,000 years.