Published on the 8th October 2021 by ANSTO Staff
Twenty  PhD students are taking part in a rare opportunity to deliver an innovative solution to a real-world challenge for an industry partner in ANSTO's National Graduate Innovation Forum in association with the Australian Council of Deans of Science and the Australian Institute of Nuclear Science and Engineering. 
The event is connecting high calibre PhD students with representatives from four leading Australian industry partners— Airbus Australia Pacific, Thales Australia, Romar Engineering and BlueScope Steel.
Each industry partner has provided a challenging problem for the students to tackle with scientific thinking and deliver an innovative solution.
Each team can have up to eight students working on the challenge.
Each student participant comes to the event from diverse disciplines bringing different perspectives and expertise, but all recognise the event for the unique opportunity it presents.
"Both ANSTO and our industry partners are very happy with the quality of students who chose to take part working closely with ANSTO mentors," said Sandy Haig, Senior Manager Industry & Stakeholder Engagement.
Some of the participants kindly shared their thoughts on the challenge.
Thales Challenge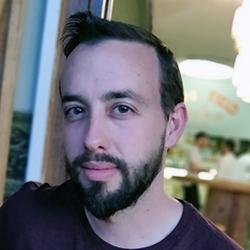 Adam O'Neill, UNSW
Adam O'Neill, a third-year materials science student at UNSW, will be investigating methods to improve the characterisation of two aspects of ceramic processing, raw ingredient milling and product sintering, to manufacture the piezo-material lead zirconate titanate for the Thales Group. Thales Project
He has previously worked in R&D as a process development engineering developing lab-grown diamonds.
"I have no direct experience in ceramic manufacturing, but my material science studies have definitely helped in my understanding of the critical factors that affect the process. If the Thales team comes up with a successful approach, it could help with the identification of parameters that affect process variability and improve process control.""
If O'Neill's team comes up with a successful approach, it could lead to increased process control and the identification of parameters that affect process variability. 
Bluescope Steel Challenge
Shurai Miao, University of Sydney
Shurai Miao,  a third-year PhD candidate at University of Sydney, is undertaking research in the field of physical chemistry. His academic research focuses on the structural characterisation of ionic liquids, a new class of liquids with novel properties, which will allow the rational design of ionic liquid-based solvent systems.
He is part of a team which will be addressing the BlueScope challenge to improve the compatibility of coil-coated steel building products with traditionally incompatible building materials.
"My expertise is in self-assembly and soft matter. However, a lot of my skills are transferable and I do have a good background in understanding basic surface chemistry."
Miao expects that an ideal solution could be easily applied to any metallic structures or,  at least, any coated steel materials. The solution should stop galvanic corrosion between incompatible materials, such as the steel fasteners and coated steel  panels.
"This could drastically increase the lifespan of these structures, minimise the need of maintenance, as well as improve long-term aesthetic properties," said Miao.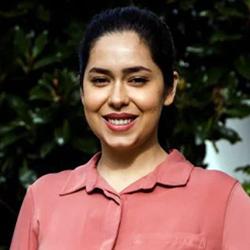 Negin Sarmadi, UNSW Australia
UNSW Australia PhD student Negin Sarmadi will also be working on the BlueScope Steel challenge.
With a PhD project on steel products and a technophile by nature, Sarmadi is very interested in finding solution to steel corrosion, a widespread challenge in materials science.
She sees the forum as an opportunity to enhance connections between academic research and industry.
"In academia, students are encouraged to work on noble cutting-edge science project, but they are not always applicable to real world scenarios. However, using the fresh minds of students can open up an opportunity to solve problems and optimise processes in industry," said Sarmadi.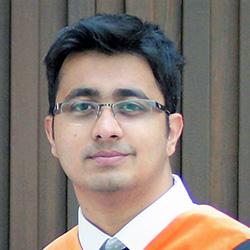 Ashraful Azam, UNSW Australia
The BlueScope Steel challenge also attracted another UNSW Australia PhD student, Ashraful Azam, who is also a materials engineer.
In combination with his understanding of galvanic corrosion, he looks forward to using the "Design Thinking Toolkit' in his approach, which he expects will help him to come up with ideas that are out of the box.
Azam's team is exploring a cost-effective technology to prevent corrosion at the metal joint  interface to improve the lifespan of infrastructure and enhance safety.
"It is  really valuable to understand the industry perspective," said Azzam.
Romar Engineering Challenge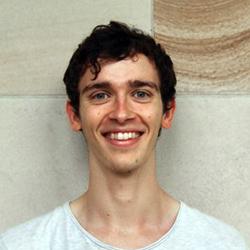 Timothy Hirsch, UNiversity of Queensland
Timothy Hirsch is a PhD student studying nanomechanical computing in the Quantum Optics Lab at University of Queensland.
He has chosen to work with a team to develop an approach for Romar Engineering to evaluate build process and undertake other post build analyses in large components that are produced using  laser-directed energy deposition with simultaneous milling. Romar Challenge
"Romar has posed an interesting computational problem, in an emerging field where the physics isn't entirely understood," said Hirsch.
Combining his experience in quantum simulations and fundamental knowledge of physics with some statistical coding, Hirsch is contributing to a team that is developing software which will allow more of the laser deposition manufacturing process to be understood.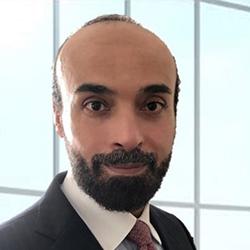 Ahmed S Al-Qatatsheh, Swinburne University of Technology
Ahmed S Al-Qatatsheh, an engineering PhD candidate at Swinburne University of Technology, will also explore the Romar challenge.
With a background in the design and development of functional materials using data analytics and machine learning for the space, defence and health sectors, Al-Qatatsheh was drawn to the problem posed by Romar because of the blend of additive manufacturing and computational science within it.
"It is quite difficult to reduce the massive amount of data in the 3D printing process parameters into small and meaningful information to identify trends and anomalies, as well as dominant parameters," said Al-Qatatsheh.
Focusing on dimensionality reduction analysis— applying several data analytics and transformation techniques, his team intends to develop a software package that can support controlling process parameters.
"The assurance of a defect-free product that can be fabricated with the laser direct energy deposition process would be of great benefit, especially if no further post-build quality expensive inspection, including CT/X-ray scanning or even destructive testing, was required," said Al-Qatatsheh.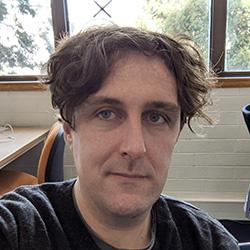 Scott Williams, University of Melbourne
Scott Williams, a PhD student at the University of Melbourne, who is studying particle accelerator physics, has also chosen the Romar Engineering Challenge, although the challenge is not directly related to accelerator physics.
He expects his experience in software development, problem analysis, data parsing and organisation, and data visualisation to be useful in the research.
"The process of understanding the intersection between Romar's needs, the data, and the features needed in the software tool is challenging," said Williams.
"We hope to streamline the process of identifying and potentially predicting anomalies in additive manufacturing, allowing for more specific inspection of parts, and, in future,  deliver more consistent part builds," said Williams.
He thinks a favourable outcome would see satisfaction from Romar, an ongoing relationship between Romar, ANSTO and his team and, perhaps,  a small publication.
Airbus Challenge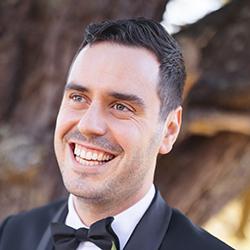 Nicolas Ranson, a PhD candidate at the University of Sydney, has opted for the two-fold Airbus challenge to develop risk models for Low Earth Orbit and Geosynchronous Earth Orbit missions using open-access software and information resources to calculate likely radiation doses and event probabilities for different types of components.  
The second aspect of the project is the development of a suitable apparatus to continuously monitor common electronic components for faults while they are subjected to known amounts of radiation. 
With a background in plasma physics, initially Ranson wasn't entirely certain his expertise was right for the challenge, but it turned out that there  was a focus on high energy electron and proton radiation.
"This is, effectively, a situation involving high energy," said Ranson, who was attracted by the opportunity to work on improving aerospace technology with one of the world's most advanced aerospace companies.
The most challenging aspect of the project is time management, when concurrently working on a PhD project in which  a student has three to four years to answer a research question.
"I am quite proud of how we have managed to set our sights on a useful and realistic goal, and how likely it looks like we will deliver on that goal."
His team see realistic success as providing Airbus with viable alternatives for radiation testing that are either cost competitive, able to provide a greater variety of radiation options, or are better controlled and more exact for modelling purposes.
"More ambitiously, perhaps trying to provide all three of these improvements simultaneously," said  Ranson.
Frank Zhang, University of Melbourne
Ranson is on a team with Frank Zhang,  a PhD candidate in his final year at the University of Melbourne, who doing research on the design of particle accelerators for medical applications.
"It is quite challenging to gather detailed information about different technologies in our survey and deliver a comprehensive picture of Australia's capabilities to conduct testing of a component's or the equipment's ability to withstand radiation," said Zhang.
If Airbus is satisfied, he said it could lead to putting a plan into action and, perhaps, building a radiation hardness testing facility.
Formal student presentations will take place on 10 November.