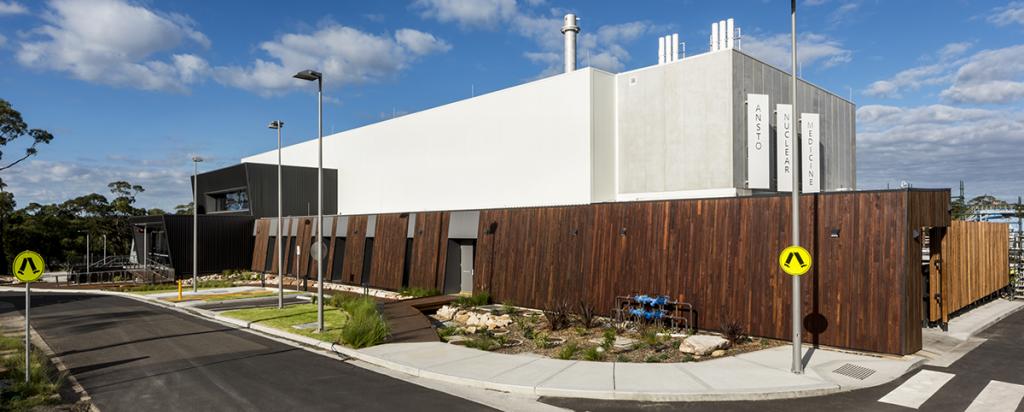 The construction of ANSTO's Mo-99 Manufacturing Facility and the co-located Waste Treatment Facility was made possible by $168.8 million in funding allocated from the Federal Government.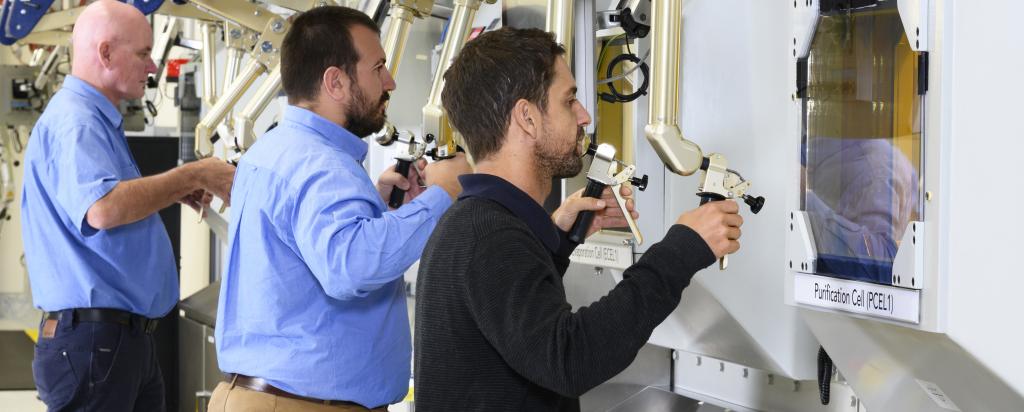 What is Mo-99?
Molybdenum-99 (Mo-99) decays to create technetium-99m (Tc-99m), a radioisotope used by hospitals and medical centres.
Tc-99m is used worldwide in nuclear medicine procedures to diagnose heart disease and other diseases. Tc-99m provides vital information for doctors and patients by giving off small amounts of radiation detected by gamma cameras.  
Find out more about Mo-99
Manufacturing Mo-99 in Australia
The Mo-99 Manufacturing Facility ensures the long-term sustainability of Mo-99 supply in Australia and positions Australia to supply bulk Mo-99 globally.
A few weeks prior to commencing manufacture in 2019, ANSTO staff received a tour. Watch the video to take a unique behind-the-scenes look inside this facility.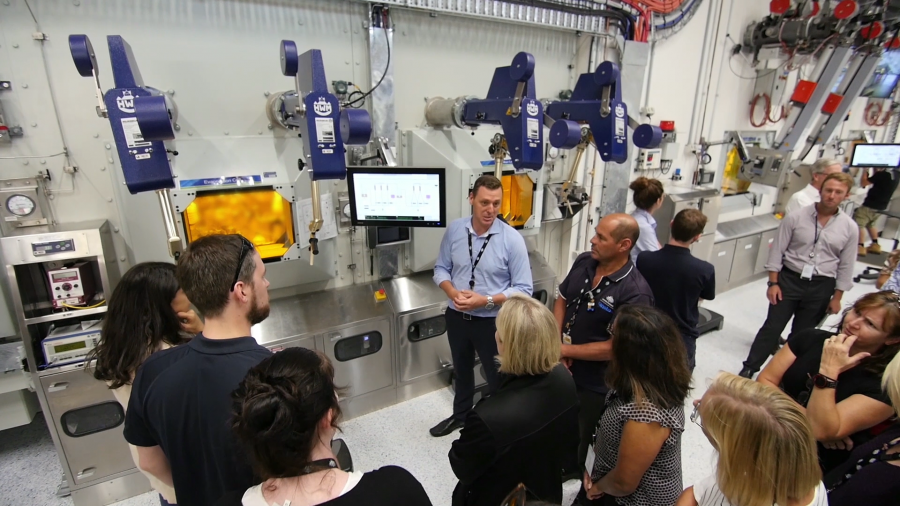 Mo-99 Waste Treatment Facility
The ANSTO Synroc® Radioactive Waste Treatment Facility is under construction at ANSTO's Lucas Heights precinct; it will be close to the OPAL reactor and Mo-99 Manufacturing Facility. The plant will process and encapsulate liquid Mo-99 waste from nuclear medicine production using ANSTO's Synroc® technology.
ANSTO Synroc® technology is an Australian innovation that delivers a permanent, safe, and economical way of treating waste from past, current, and future nuclear medicine manufacture. One of its main benefits is that it significantly reduces the volume of nuclear by-products compared to other methods (such as encasement in cement), potentially saving organisations millions of dollars in the safe storage and ultimate disposal of their waste.