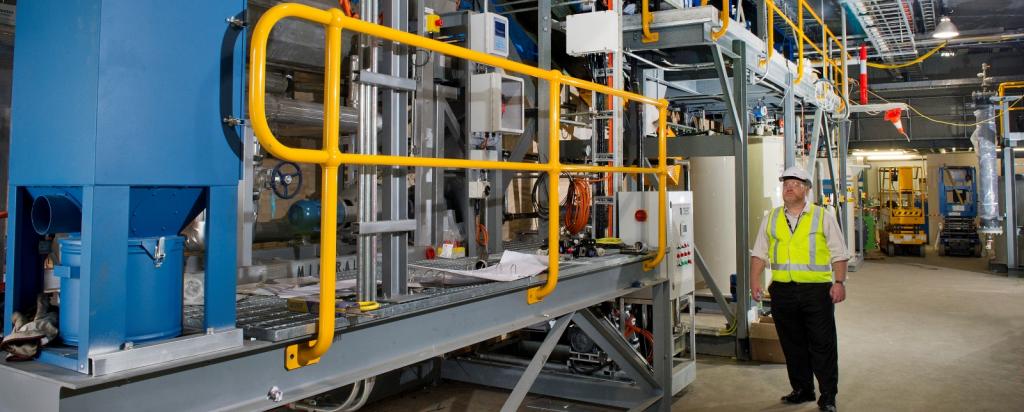 The Minerals business unit has been providing consulting services and process development services to the mining and minerals processing industries for 40 years.
Our experienced team of engineers, metallurgists, chemists and scientists have a proven track record of working with our clients in Australia and around the world to design and evaluate novel flowsheets and improve established processes.
Our capabilities and experience
Capability statement overview
Base Metals

Base Metals
Several of our team members have extensive experience in process modelling and development, operation support and plant design for the processing of base metals minerals to produce saleable products.
Learn more
Critical and Speciality Metals Processing

Critical and Speciality Metals Processing
Our team has a vast range of industrial experience encompassing mineral processing, hydrometallurgical, and pyro-metallurgical processing of specialty metals including zirconium, niobium, scandium, titanium, molybdenum, tungsten, gold and silver.
Learn more
Heap and In-Situ Leaching

Heap and In-Situ Leaching
Our facilities include over 30 temperature controlled 2 m vertical columns and 8 temperature controlled 4 m columns, which have been utilised in a number of uranium and other heap leach programs. A range of 1 and 2 m horizontal columns are also available.
Learn more
Ion Exchange

Ion Exchange
Our team has delivered a wide variety of bench top and pilot plant scale ion exchange programs on uranium, lithium, base metals and specialty elements. We have in-house expertise in resin functional group chemistry and solution speciation and house a dedicated Ion Exchange Laboratory as well as several modular pilot plant areas, and associated equipment to conduct batch and continuous test work.
Learn more
Lithium Processing

Lithium Processing
Several of our team members have considerable expertise in lithium flowsheet development and in the processing of lithium deposits to produce saleable lithium chemical concentrates We are one of the few groups with experience with both brine and hardrock feedstocks (including spodumene and Li bearing micas, clays and claystones).
Learn more
Membrane Separation

Membrane Separation
Our team has been evaluating and designing membrane separation systems for hydromet applications for over a decade. We have experience with a wide variety of membranes across a diverse range of mineral related projects. Both laboratory flat sheet apparatus and a commercial scale spiral wound membrane pilot plant are available at our facility.
Learn more 
Mineralogy

Mineralogy
Our dedicated mineralogists provide specialised knowledge on the mineralogy of ores/concentrates and the wide variety of solids and residues typically generated in hydromet processes. We have well-equipped facilities that can handle a diverse range of samples, particularly those containing elevated concentrations of uranium and thorium.
Learn more
Novel Flowsheet Design Modelling and Engineering
Piloting Operations

Piloting Operations
Our pilot plant operations are key to our service offering, and play a leading role in transferring the results of laboratory test work programs to industry. We pride ourselves on working closely with our clients to design and operate pilot plant facilities that demonstrate the technical and financial viability of their projects.
Learn more
Radioanalytical

Radioanalytical
ANSTO's radioanalytical facilities are recognised internationally and the Minerals team has extensive experience in the measurement of radioactivity from a wide variety of matrices. Our primary radoianalytical techniques include gamma spectrometry, alpha spectrometry, delayed neutron activation (DNA) analysis and neutron activation analysis (NAA).
Learn more 
Rare Earth Processing

Rare Earth Processing
Several of our team are recognised globally as experts in the processing of rare earths. We have extensive process development, piloting and process consulting experience for projects in Australia and across the world. Our expertise includes all the major rare earth minerals such as monazite, bastnasite and xenotime, as well as from less frequently exploited rare earth sources such as apatite, ionic clays and complex ores containing zirconium / niobium silicates.
Learn more 
Solvent Extraction

Solvent Extraction
Our team is an industry leader in the application of solvent extraction for the purification of metals such as uranium, rare earths, base metals and zirconium / niobium / hafnium, with clients and projects spanning six continents over almost four decades. Our experience includes everything from process development, piloting, operational support, due diligence and importantly modelling of circuit setup and performance.
Learn more
Uranium Processing

Uranium Processing
We are the leading process development facility in Australia for the leaching and processing of uranium ores. ANSTO and has been active in the development and application of technology for the uranium industry for over 40 years, covering all facets of the uranium flowsheet, and working for all of Australia's past and current operating sites.
Learn more
Projects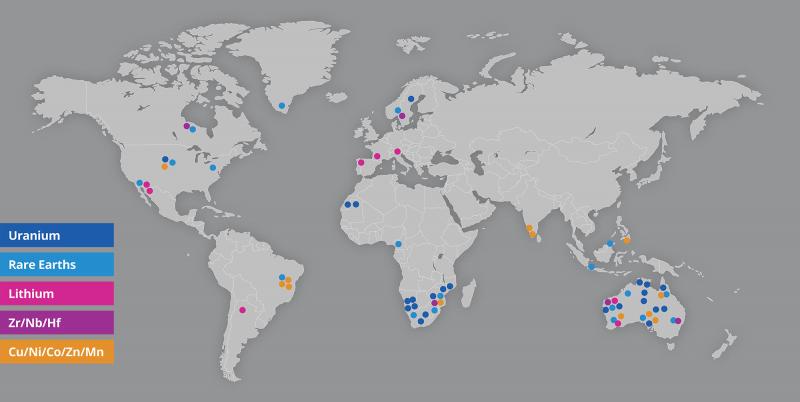 The Minerals business unit has world-leading expertise in uranium ore processing, rare earth processing, zirconium/niobium/hafnium processing, base metals processing, lithium processing (brines and hardrock), radioactivity control and management, and novel flowsheet design.
We work with mining companies in Australia and around the world to design novel flowsheets and improve established processes. In addition to our process development work, site work, including surveys, audits and plant trials, has been an important feature of our involvement with industry. Involvement with our clients operations has continued to be an important conduit for transferring the results of our process development studies to industry. The work conducted at ANSTO has directly supported numerous NI 43-101 reports, and numerous preliminary, definitive and bankable feasibility studies.
Helpful links
For further information