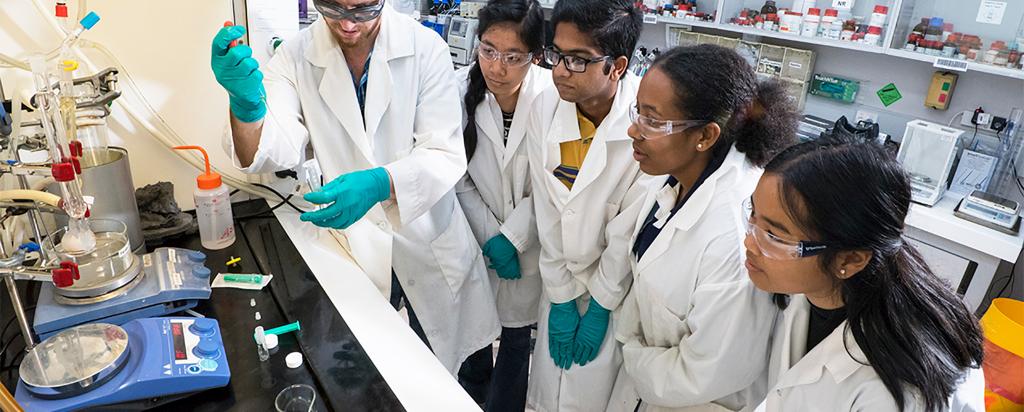 What problem would you like to see scientists solve for the future?
The ANSTO Big Ideas Forum brings 22 students and 11 teachers from across Australia to Sydney to meet world-class researchers and go hands-on with amazing technology. We are looking for people who are creative and passionate – you don't have to be top of your class. Young people using STEM (science, technology, engineering and maths) are the ones who will take our society into the future, so tell us your big idea for a chance to spend an exciting week with our researchers. This event is free – flights, travel, accommodation and meals are covered by ANSTO.
Hear the experiences of previous years' students and their scientist mentors below.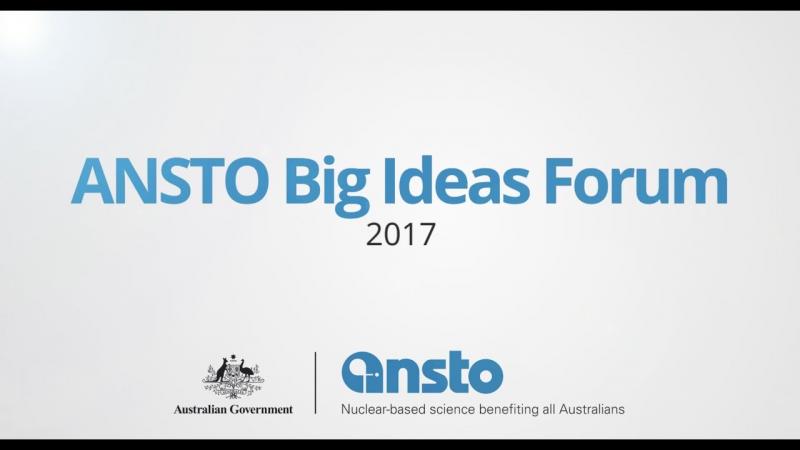 Information for students and parents
Want to apply for the Big Ideas Forum? Great! The first step is to speak to your teacher. Applications must come directly from teachers. Talk to your teacher, show them this website and ask them to get involved!
If your teacher selects you, you and your parents will need to fill in the permission form (see Forms). Your teacher will attach this to their application.
"Thank you for mentoring me and keeping in touch! If it wasn't for the program and your personal guidance, I wouldn't have studied physics, or even considered a career in science. Now, I'm doing great in the physics course and decided on a career in STEM – I am very thankful."
"Thank you for letting us into your lab and making cool stuff – we enjoyed every bit of it. SCIENCE!"
"Thanks a lot for the wonderful experience and the guidance I needed to move in the right direction. It was SO great to meet all the scientists."
"We really miss ANSTO! We are doing Chemistry for the HSC because you inspired us!"
Information for teachers
The ANSTO Big Ideas Forum is a great opportunity both for students and teachers.
"The genuine warmth and interest shown by… the scientists… to our students has made a lasting impact; our students speak of them often and were genuinely sad to leave!"
Throughout the week, students will see a whole new side to what is possible in STEM (science, technology, engineering and maths). Students will take away an understanding that STEM areas are crucial for issues that they care about and that science is done every day by people just like them. Feedback from teachers after the event has shown how much the impact can multiply beyond participating students. The outcome for female students has especially been commended:
"The students have become remarkable advocates for science amongst their peers, particularly for women in science ... a number of other girls who we all thought had no interest in science are now asking us how they can fit it in for year 11 and 12."
However the Big Ideas Forum isn't just for students. Teachers will have a specially designed program separate from the students including hands-on workshops, meetings with our researchers, and first-hand experiences in ANSTO's unique facilities.
ANSTO is endorsed to provide QTC Registered Professional Development for teachers accredited at the Proficient Teacher level. A minimum of 10 hours will be registered.
"The obvious passion (the scientists) had for their work was infectious and, combined with the potential applications of the technology, gives enormous scope to integrate this back in the classroom in our STEM subjects, in a way which will engage our students immensely."
If your application is successful, the two students and one teacher in the application will all be accepted for the Big Ideas Forum. There is a maximum of one application per school. To confirm that your school supports your application, you will be asked to attach a form signed by your school principal (see Forms).
Register your interest now for an information pack including tips and application instructions.
How do I apply? (for teachers)
The application is simple – film a 40-second video of your two students telling us:
"What problem would you like to solve through science for the future of our society?"
This question can be related to any STEM topic!
Your application will also include contact details for you, your students and your school.
Spaces are limited to a maximum of 22 students and 11 teachers. Participants will be selected based on their response to the application question.
Forms
Frequently asked questions
Who is eligible?

Students in year 10 and teachers from anywhere in Australia can apply for the program. Teachers may be teaching any year level of science and do not need to currently have a year 10 class. We encourage teachers at any stage of their career to apply.
Can I count this as work experience?

Yes! Students successfully accepted into the Big Ideas Forum can register this with their school as work experience.
I am a student, how do I apply?

Applications from the program need to come from a teacher. If you are a student and want to apply, please speak to your teacher and show them this website.
I have another question, who can I ask?

Please read all of the information on this page before making any enquiries. If you are a teacher, register your interest for an information pack. For questions not covered by this webpage or in the information pack, please email bigideas@ansto.gov.au.