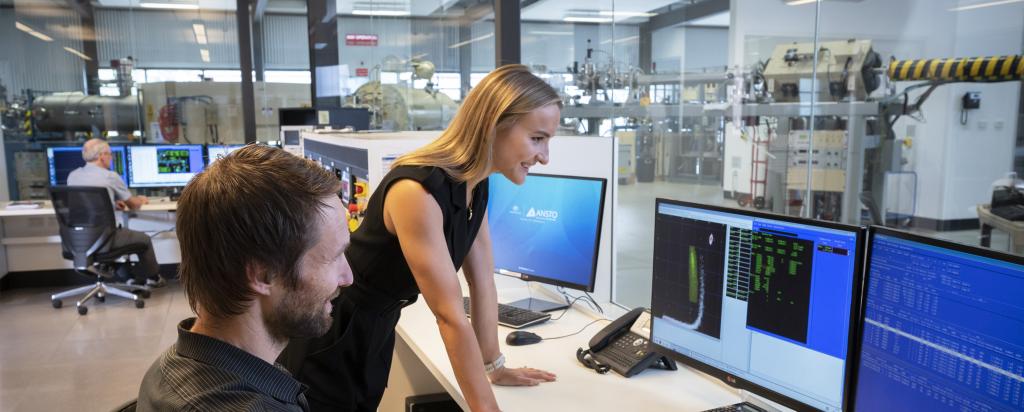 ANSTO aims to attract highly-skilled individuals who work collaboratively, with professionalism and integrity. More than 1,200 people are currently employed with one-third involved in scientific research across areas such as materials, health, climate science, mining and engineering.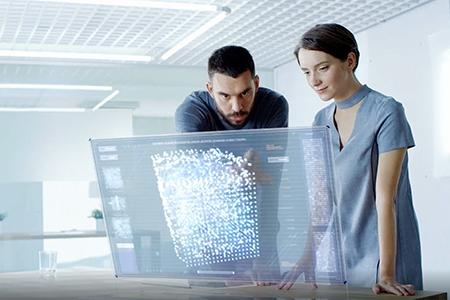 Careers at ANSTO
At ANSTO you will work with some of Australia's brightest minds and have the opportunity to shape a career that matches your talent, goals and interests.
About ANSTO
ANSTO works across areas such as health, the environment and the nuclear fuel cycle to find solutions to some of the biggest questions in science for the benefit of all Australians.
ANSTO also provides the Australian and international community with products and services to improve human health, support industry and protect the environment.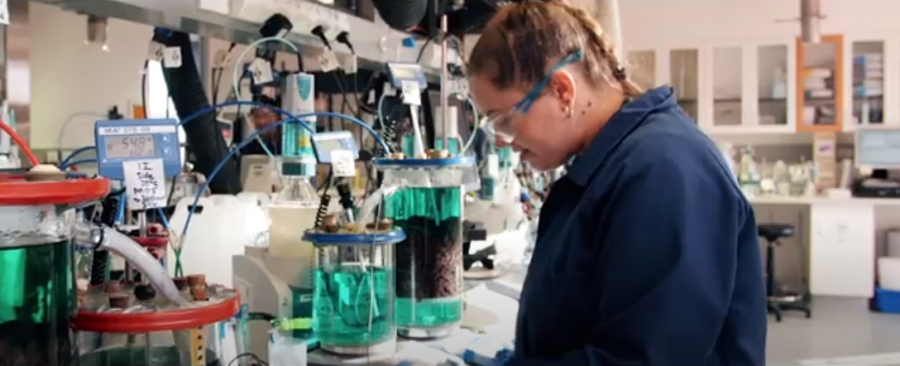 Message from our CEO
"At ANSTO we want you to bring your whole self to work, to have the opportunity to shape a career that matches your talent, goals and interests and be part of an organisation that is leveraging great science, partnerships and ingenuity for a more sustainable world."
- Shaun Jenkinson 
Find out more about Shaun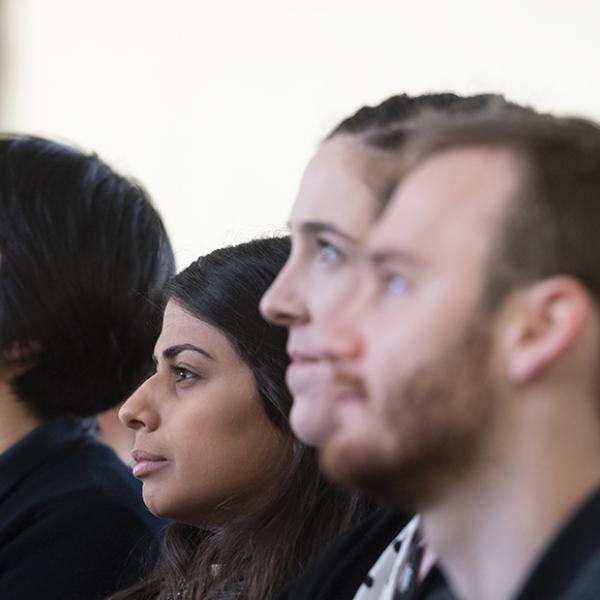 Creating a diverse and inclusive environment
ANSTO seeks to create a culture of inclusion, where our diversity of thought and differing perspectives are a source of organisational agility, resilience and renewal. We provide empowering and effective work-based policies that support flexibility and the individual needs of our employees, including flexible work practices and family-friendly programs. Our inclusive culture enables us to retain our talent within a rewarding environment, and attract the best talent to work with us in future.
Find out more
Scholarships
Each year, ANSTO and the Australian Institute of Nuclear Science and Engineering (AINSE) offer scholarship opportunities to the best and brightest emerging scientific minds. 
Graduate Development Program
ANSTO's highly-regarded Graduate Development Program aims to develop and nurture the next generation of Australian business and science leaders.
The Program provides the best and brightest postgraduate students with a two-year rotation program tailored to match the candidate's talents, goals and interests.
Graduates gain invaluable hands-on experience and professional development opportunities.
Features of the program include:
Investment in professional development

Networking opportunities 

Support structure.
We are looking for graduates with degrees in: 
Business and management
Engineering and mathematics
Humanities, arts and social sciences
Medical and health sciences
IT and computer science
Law, legal studies and justice
Sciences
 
ANSTO's Graduate Development Program recruits every 2 years; applications for our 2023 Graduate Development Program open in April 2022.