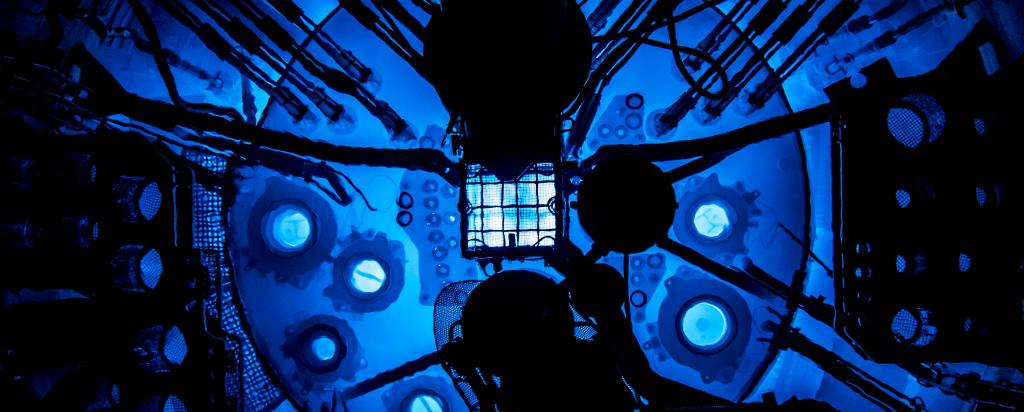 Role at ANSTO
Dr Mark Tobin is a biological microscopist by training and is Principal Beamline Scientist at the Infrared Microscopy Beamline. He led the design, commissioning and transfer to the operation of the two infrared beamlines at the Australian Synchrotron and now oversees the experimental program in infrared microspectroscopy.  He has been responsible for technical developments on the beamline, including the use of multi-element array detectors and the microfabrication of sample chambers for the study of live biological cells.
Mark's expertise lies in the study of biological systems by infrared spectroscopy and in the preparation of a wide range of materials of infrared microanalysis.  He has collaborations studying bone degeneration, brain disease and sustainable composite materials. He is also experienced in confocal fluorescence imaging and time-resolved spectroscopy, from his previous positions at Daresbury Laboratory, UK.
Mark is a member of the Royal Society of Biology.
Expertise
Infrared spectroscopy, microscopy and imaging, cell biology, optics, and synchrotron beamline design.
Qualifications & Achievements
Post-Doctoral and Beamline Scientist positions held Daresbury Laboratory Synchrotron Radiation Source, UK (1993-2005).

PhD in fluorescence spectroscopy and imaging of receptor signalling, undertaken with the UK Medical Research Council (MRC).  

BSc (hons) in Genetics and Cell Biology, University of Manchester.

Chartered Biologist and Member of the Royal Society of Biology.