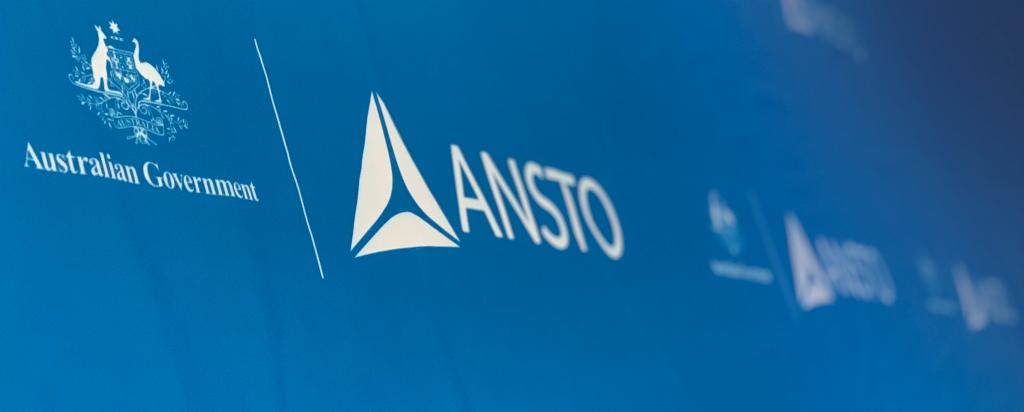 Published on the 12th May 2020 by ANSTO Staff
ANSTO is committed to the health and wellbeing of its people, partners, customers, and communities. In response to the COVID-19, we have made some changes to our operations.
From 25 May we will begin Phase 1 of a transition to more campus-based work. However, those staff who can work from home will continue to do so.
ANSTO's operations are unique within Australia in that we are home to Australia's most significant landmark and national infrastructure for research. Because the reactor provides critical nuclear medicine, we have maintained its operations during the COVID crisis. More broadly, our work improves human health, saves lives, builds our industries and protects the environment. 
Apart from essential operations in the nuclear precinct, ANSTO staff across all three of our campuses continue to work remotely. These adjustments support the Australian Government's measures to slow and help suppress the spread of the virus within the community and also protect ANSTO's critical role in providing nuclear medicines for Australians. 
We have made modifications that impact the scientific user community and public engagement activities as outlined below.
User services for research and industry
COVID-19 Update - 21st May
COVID-19 Access - Australian Synchrotron. ANSTO VIC
COVID-19 Access - Sydney facilities. ANSTO NSW
Dear Users,
 
Our 12 May communication to you advised of our plans to develop a staged, partial resumption of research infrastructure operations at Lucas Heights, Camperdown, and Clayton.
 
As we prepare to recommence our user program, we will complete planned maintenance, and infrastructure will be brought back to a state of operational readiness. We do not expect to resume operations at full capacity during this phase.
 
Our commitment is to:
Address first those approved experiments/projects postponed from the 2020-1 round due to COVID-19 measures taking into account student and post-doc projects facing critical timelines. We will contact the impacted users soon to discuss restarting these experiments;   
Consider mail-in of samples, where possible, subject to agreement with Research Infrastructure contacts;
Progressively allow users on-site, from local/state, national and international institutions depending on Government and respective institutional travel advice, and ANSTO risk assessments;
Award proposals under the 2020-2 (Lucas Heights) or 2020/2 (Clayton) round contingent on when user operations resume; and
Reopen new proposal submissions once back-log is addressed and normal operations re-established.
ANSTO VIC (Australian Synchrotron) will recommence regular user operations from June, following the principles outlined above.  As Government restrictions ease, ANSTO NSW will assess the risk of resuming a reduced level of user program that will permit the presence of users on site.
 
Questions on this communication can be directed to respective User Office sites user.office.nsw@ansto.gov.au or user.office.vic@ansto.gov.au for the capabilities required. 
Tours and public events
All public tours and school group tours are now on hold until further notice. Schools and visitors who have booked a tour are being contacted by the ANSTO Discovery Centre. Please contact the education team should you have any questions.
nandin Innovation Centre will continue to operate as usual for our members.
Products and services
Minerals
Laboratory and pilot based work will be reduced for the time being. We'll focus on delivering all work that has been completed to date and will discuss with customers how best to deliver remaining work as the situation improves.
Synroc
At this time, we have deferred all on site based Synroc activities. The Synroc team will continue to operate remotely to deliver on stakeholder requirements and will be in touch with clients directly should there be any relevant changes. 
Silicon Irradiation
Business operations continue as usual for the time being.
Radiation Services
Instrument calibrations are operating at regular capacity.
Training courses will resume from 19 May on a case-by-case basis. We'll be in touch with enrolled participants in the event their course has been updated.        
Radiation Consultancy work that has been completed to date will be finalised and we will discuss with you how best to deliver remaining work and options for that as the situation improves. 
If you require more information or assistance please contact our team via radiationservices@ansto.gov.au or call +61 2 9717 3251.
Health Products
As outlined above, we will work to maintain the supply of critical nuclear medicines for all Australians during this period.
We are considering the impact on local and overseas supply and are providing customer updates directly as we gain further information. If you have any questions, please contact our customer service team on 1800 251 572. 
Thank you for your support, we look forward to resuming normal operations at the appropriate time.