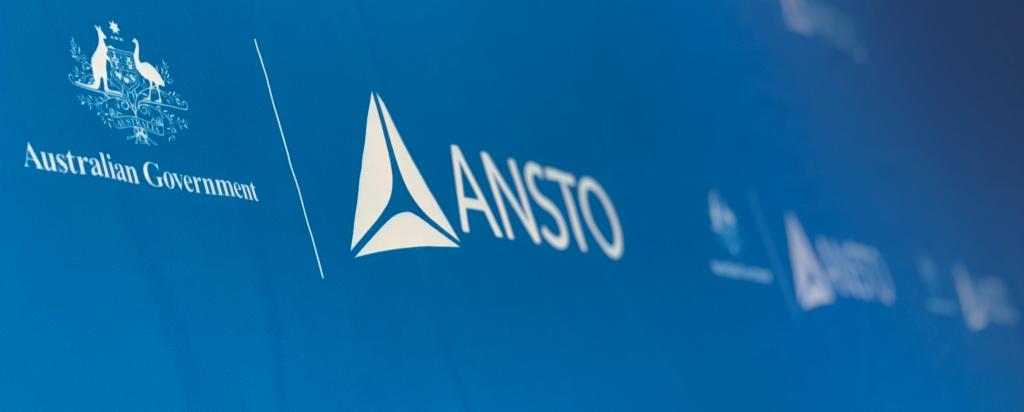 Published on the 26th July 2021 by ANSTO Staff
This page was last updated in November 2021.
ANSTO is committed to supporting the health and well being of its people, partners, customers, and communities and will continue to follow government advice in response to the COVID pandemic. 
View ANSTO's COVIDSafe Plan NSW 
View ANSTO's COVIDSafe Plan Victoria
ANSTO is the home of Australia's only nuclear reactor, our most significant research infrastructure and the advanced manufacturing of nuclear medicines that are likely to benefit all Australians at some point in their lifetime. Because of our unique operations and the health products we provide to the wider community,  where possible, we have maintained operations during COVID.  
We have also made adjustments to the services we provide to the scientific community and customers. We are working hard to also continue to support teachers across Australia with video conferencing to help Australian students progress their studies in science, with a particular focus on senior students.   
COVID-19 Updates
User services for research and industry

Please refer to the user access page below for COVID-19 updates and accessing ANSTO's Research facilities.
Public tours and School group tours

ANSTO tour and school holiday programs in Sydney have been cancelled due to COVID-19 restrictions. Please contact the Discovery Centre if you have any questions.
Products and services

Minerals

A limited number of our team are now able to undertake technical work onsite at Lucas Heights. 

Client meetings are continuing to be conducted via video conferencing. 

We will continue to provide regular updates directly with our clients. 

If you require more information please contact our team. 

Nuclear Waste Solutions

We have postponed a range of Sydney-based projects. Those impacted have been contacted and will be kept up to date with any significant changes. 

Radiation Services

Some training courses have been cancelled. We are reaching out to those impacted to reschedule their booking. 

Calibrations for essential places of work, such as hospitals, continue and consultancy services in fieldwork and laboratory analysis are limited until restrictions are lifted. 

If you require more information or assistance please contact our team via radiationservices@ansto.gov.au or call +61 2 9717 3251. 

Silicon Irradiation

Business operations continue however shipments are being impacted by COVID-19. We are in touch with customers and will provide updates as soon as they are readily available.

Synroc

At this time, we have deferred all on site based Synroc activities. The Synroc team will continue to operate remotely to deliver on stakeholder requirements and will be in touch with clients directly should there be any relevant changes. 
Health Products

COVID-19 transmission within nuclear medicine presents a risk to the security of supply. 

To mitigate risk, we have altered staffing arrangements, similar to 2020's COVID-19 operations. This will impact nuclear medicine supply for domestic and export customers from 2 August. Read the full update here and, as always, please do reach out with any questions.